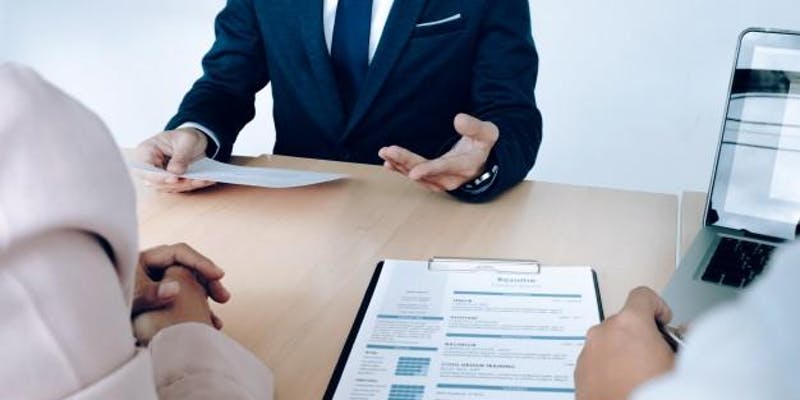 Human Resources: Interviewing 101 – For the Hiring Manager
Thursday, February 21, 2019
6:00 PM
Human Resources: Interviewing 101 – For the Hiring Manager
Thursday, February 21, 2019
6:00 p.m. to 8:00 p.m
Bill J. Priest – Small Business Innovation Center
1402 Cornith Street, Suite # 1534
Dallas, TX 75215
Description: Learn how to effectively create an interview that focuses on the unique needs of your business.
Why the best interviews are anything but cookie cutter
Behavior based interview techniques
What are you allowed or not allowed to ask during an interiew
Presenter: Summer Jelinek
Summer Jelinek is an experienced leader with over 15 years in the hospitality industry with a passion for Recruitment, Training, Employee Development/Motivation, Guest Service, Revenue Generation and Consulting. She is Founder of Boss Mom Consulting and Talent Coach for Central Market.
On-line registration is required 48 hours prior to attending this class. Please register by 4:00 p.m. on Tuesday, February 19, 2019. No on-site registration will be available.
Disclaimer: The DCCCD, North Texas SBDC, Dallas Metropolitan SBDC, partners, associates, employees and the instructor of this session do not provide legal advice. The information provided in this workshop is not intended to be a substitute for advice from an attorney.
Summary:
Human Resources: Interviewing 101 – For the Hiring Manager, February 21, 2019
Bill J. Priest – Small Business Innovation Center | 1402 Cornith Street | Suite # 1534 | Dallas, TX 75215
Thursday, February 21, 2019 from 6:00 PM to 8:00 PM (CST)
$25.00
https://www.eventbrite.com/e/human-resources-interviewing-101-for-the-hiring-manager-february-21-2019-tickets-53703836621
For more information or to register, please visit the event registration page at https://www.eventbrite.com/e/human-resources-interviewing-101-for-the-hiring-manager-february-21-2019-tickets-53703836621
http://dallasmetropolitansbdc.com/wp-content/uploads/2018/12/https-_cdn.evbuc_.com_images_53975139_35899636602_1_original.20181214-182652.jpg
400
800
intadmin
http://dallasmetropolitansbdc.com/wp-content/uploads/2018/02/Untitled-1.jpg
intadmin
2019-02-21 18:00:00
2018-12-21 15:14:40
Human Resources: Interviewing 101 - Feb 21