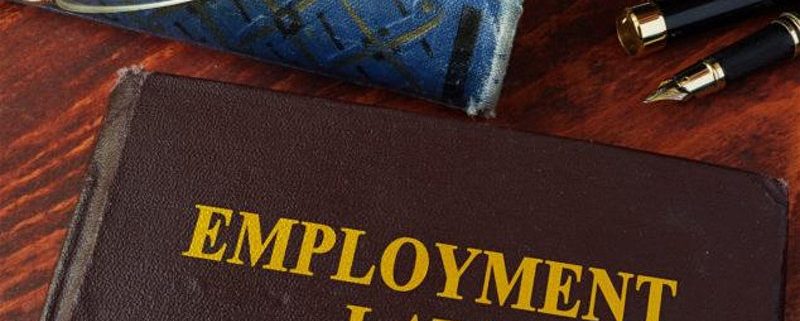 Legal Preparation for Small Businesses: Workplace Culture: a.k.a. Employment Law 101
Thursday, April 23, 2020
No cost / No fee

Legal Preparation for Small Businesses: Legal Preparation for Small Businesses: Workplace Culture: a.k.a. Employment Law 101 – Thursday, April 23, 2020
Bill J. Priest – Small Business Innovation Center | 1402 Corinth Street | Suite # 1534 | Dallas, TX 75215
Thursday, April 23, 2020 – 9:00 a.m. to 11:00 a.m. (CDT)
This class provides an overview of the various federal laws impacting the workplace and how they might impact your relationship with your employees.
Presenter: Sonja McGill, Attorney
Sonja J. McGill is Partner at Bell Nunnally & Martin LLP (https://www.bellnunnally.com/).
Sonja has extensive experience as a trial attorney in all phases of employment law, labor law, and commercial litigation. Sonja provides strategic advice and counsel on a broad range of employment issues, including recruiting, hiring, employee relations, discipline and terminations, internal investigations, leaves of absence, wage and hour compliance, labor relations, EEO compliance, contingent worker issues, and business-based immigration.
Sonja is a seasoned mediator and negotiator, and has recently been selected to become an arbitrator for American Arbitration Association. Additionally, she regularly gives presentations and seminars on employment law training programs for companies' HR and management departments and assists with formulating and revising HR policies.
Before re-entering private practice, Sonja served as in-house counsel for HMS Holdings, Inc. and J.C. Penney Corporation. Sonja has successfully tried multiple labor and employment claims throughout the U.S. in state court, federal court, and arbitrations as the lead trial attorney throughout her career.
On-line registration is required 48 hours prior to attending this class. Please register by 4:00 p.m. on Monday, April 20, 2020. Your name must be on the registration list to attend this class. No on-site registration will be available.
Disclaimer: The DCCCD, North Texas SBDC, Dallas Metropolitan SBDC, partners, associates, employees and the instructor of this session do not provide legal advice. The information provided in this workshop is not intended to be a substitute for advice from an attorney.
For more information or to register for the event, please visit https://www.eventbrite.com/e/legal-preparation-for-small-businesses-workplace-culture-aka-employment-law-101-thursday-february-tickets-80125917777

Legal Preparation for Small Businesses: Workplace Culture: a.k.a. Employment Law 101
Thursday, April 23, 2020
9:00 a.m. to 11:00 a.m.
Bill J. Priest Small Business Innovation Center
1402 Corinth Street, Suite # 1534
Dallas, TX 75215
No Fee